Take Advantage

of Volatility and Market Positioning
New Zerocap Structured Notes in the lead up to the Ethereum Shanghai Fork upgrade.
Zerocap carries out regulated and unregulated activities. Financial services and products are available to wholesale clients only. Spot crypto-asset services and products offered by Zerocap are not regulated by ASIC.
A series of bespoke structured notes to provide investors and stakers of Ethereum (ETH) with an opportunity to potentially benefit by harvesting yield opportunities in the ETH market.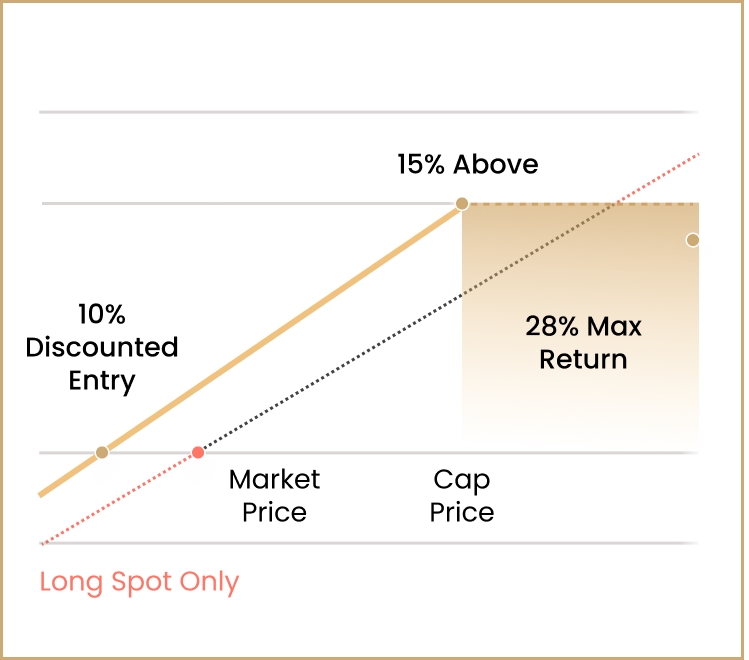 Provides dual outcome – at the end of the term (depending on ETH's price) you either buy ETH cheaper than the current spot price, or earn a market leading yield payment. A great way to capture yield from market sentiment in Ethereum.
ETH Principal Protected Notes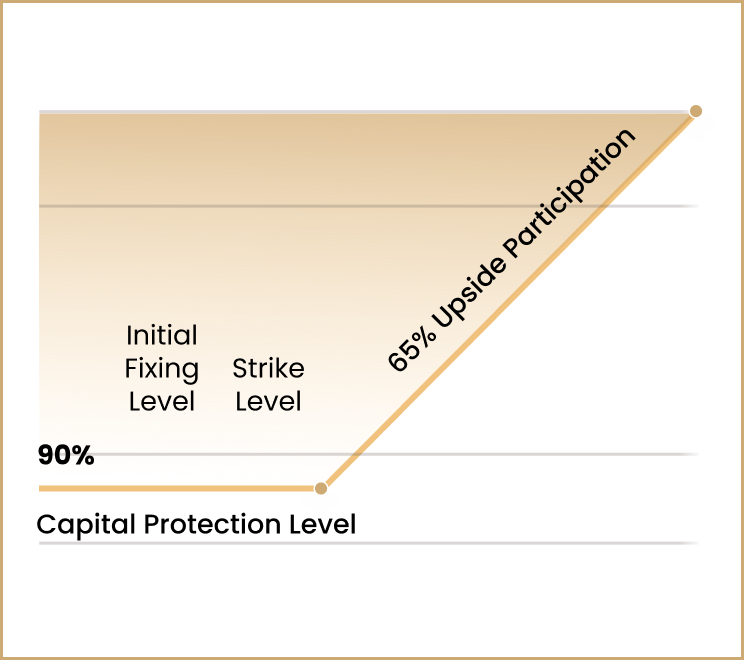 Aims to track Ethereum performance over a 12 month period, whilst protecting against negative performance.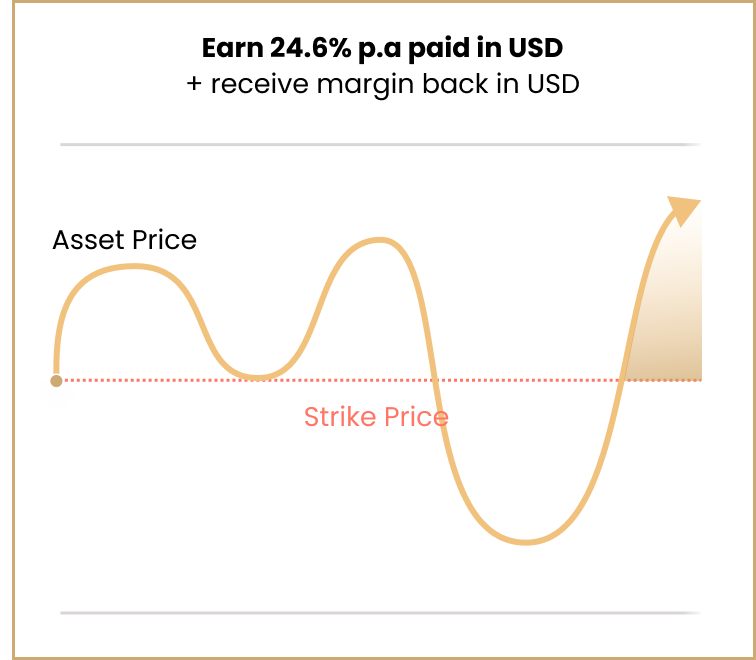 Provides the opportunity to earn market leading yields, while potentially entering an ETH position at better levels. A potentially more advantageous way to enter the market for those who are looking to buy and stake ETH.
WHAT IS THE ETHEREUM SHANGHAI FORK?
The Ethereum Shanghai Fork upgrade includes many improved features. Most importantly, the fork will will allow stakers and validators to withdraw their staked principal and rewards, which are currently locked on the Beacon Chain.
Find out more about Zerocap's view of the Shanghai fork upgrade.
WHY TRADE STRUCTURED PRODUCTS?
Structured Products allow sophisticated firms and investors to harvest the volatility risk premium or control downside in crypto markets, with minimal counterparty risk.
REMOVES TIMING RISK
"When do I get in?", earn yield while waiting for your entry or exit
CAPTURES INEFFICIENCY
The derivatives markets are continually mispriced due to leverage and an immature market. Our Structured Products package up yields in a methodical and risk controlled manner
ENHANCED YIELD ON PORTFOLIOS
Enhance treasury yields on the back of portfolios

Zerocap is the issuer of these notes
Deep partnerships with

major institutions
Bespoke

Lloyd's of London insurance policy

on custodial assets
Regulated under an AFSL, completed SOC 2 audits

, and are one of the only firms that can structure risk under bilateral derivative arrangements
Ability to notionalise Structured Products

in any currency or crypto
Global banking and bespoke settlement solutions

to enable any entity, trust, region (outside of AML blacklists) to transact in virtually any currency and region
FOR WHOLESALE CLIENTS ONLY
DISCLAIMER Zerocap Pty Ltd carries out regulated and unregulated activities. Spot crypto-asset services and products offered by Zerocap are not regulated by ASIC. Zerocap Pty Ltd is registered with AUSTRAC as a DCE (digital currency exchange) service provider (DCE100635539-001). Regulated services and products include structured products (derivatives) and funds (managed investment schemes) are available to wholesale clients only as per Sections 761GA and 708(10) of the Corporations Act 2001 (Cth) (Sophisticated/Wholesale Client). To serve these products, Zerocap Pty Ltd is a Corporate Authorised Representative (CAR: 001289130) of AFSL 340799. This material is intended solely for the information of the particular person to whom it was provided by Zerocap and should not be relied upon by any other person. The information contained in this material is general in nature and does not constitute advice,take into account financial objectives or situation of an investor; nor a recommendation to deal. . Any recipients of this material acknowledge and agree that they must conduct and have conducted their own due diligence investigation and have not relied upon any representations of Zerocap, its officers, employees, representatives or associates. Zerocap has not independently verified the information contained in this material. Zerocap assumes no responsibility for updating any information, views or opinions contained in this material or for correcting any error or omission which may become apparent after the material has been issued. Zerocap does not give any warranty as to the accuracy, reliability or completeness of advice or information which is contained in this material. Except insofar as liability under any statute cannot be excluded, Zerocap and its officers, employees, representatives or associates do not accept any liability (whether arising in contract, in tort or negligence or otherwise) for any error or omission in this material or for any resulting loss or damage (whether direct, indirect, consequential or otherwise) suffered by the recipient of this material or any other person. This is a private communication and was not intended for public circulation or publication or for the use of any third party. This material must not be distributed or released in the United States. It may only be provided to persons who are outside the United States and are not acting for the account or benefit of, "US Persons" in connection with transactions that would be "offshore transactions" (as such terms are defined in Regulation S under the U.S. Securities Act of 1933, as amended (the "Securities Act")). This material does not, and is not intended to, constitute an offer or invitation in the United States, or in any other place or jurisdiction in which, or to any person to whom, it would not be lawful to make such an offer or invitation. If you are not the intended recipient of this material, please notify Zerocap immediately and destroy all copies of this material, whether held in electronic or printed form or otherwise. Disclosure of Interest: Zerocap, its officers, employees, representatives and associates within the meaning of Chapter 7 of the Corporations Act may receive commissions and management fees from transactions involving securities referred to in this material (which its representatives may directly share) and may from time to time hold interests in the assets referred to in this material. Investors should consider this material as only a single factor in making their investment decision. Past performance is not indicative of future performance.